EUROPEAN LE MANS SERIES LMGTE CHAMPION MACDOWALL MAKES PORSCHE SWITCH FOR ADAC GT MASTERS
Carlisle's Alex MacDowall has completed a deal to race in the ADAC GT Masters championship this season with leading entrant bigFM Racing Team Schutz Motorsport, the reigning European Le Mans Series Champion partnering Klaus Bachler at the German squad.
Switching to Porsche power for his maiden season in the highly competitive ADAC GT series, having last year piloted an Aston Martin to the LMGTE title victory with Darren Turner and Andrew Howard, 26-year-old MacDowall's office for his new campaign will be a potent Porsche 911 GT3R.
Marking a fresh challenge for the highly successful British driver, MacDowall's 2017 season will begin a fortnight from now, over the weekend 29th/30th April at Oschersleben in Germany, and he heads into the event off the back of a winning start to his first year at the wheel of a Porsche.
Last weekend, he took part in the club-level German DMV GTC Championship at Hockenheim in order to gain some important race mileage in the Schutz Porsche and eased to pole position and race victory. Going on to take part in the official ADAC GT pre-season test at Oschersleben earlier this week, the two-day outing went very well with team-mate Bachler posting the third fastest time.
"I'm really pleased to be racing in ADAC GT this year, it's a strong championship and Schutz is a great team, and I must thank Richard Coleman for putting the deal together", said MacDowall, "We'll see how the first round goes and take it from there, but the car looks quick from this week's official test and Klaus and I have gelled well together.
"The Porsche is quite a quirky car to get your head around, with the engine right at the back and so much weight over the rear wheels. There's a precise driving style you have to adapt to, it's not easy but we're definitely getting there. It's going to be quite a tough year but I'm confident of a solid season, especially with such an enthusiastic team around me."
MacDowall's team, bigFM Racing Team Schutz Motorsport, is a family-run concern headed by Christian and Stefan Schutz. This year the German squad enters its sixth season in ADAC GT Masters, having become firmly established as a title challenging force and consistent race-winning entrant.
Austrian 25-year-old team-mate Bachler, meanwhile, is a race winner in the Porsche Supercup as well as an LMGTE podium finisher in the FIA World Endurance Championship, plus he was fourth overall in the ADAC GT Masters with Schutz in 2015.
"There's a lot to adapt to, so it is going to be a tough challenge and I'll need to accelerate my learning of the car and the tracks and stay focused", added MacDowall, "I think I'll have to accept I might have to spend time learning from my team-mate as he has a lot of experience with Porsche and the tracks. It's a new challenge but I'm ready for it and really looking forward to the first round."
Following the opening event at Oschersleben two weeks from now, the championship will also visit the Lausitzring, Nurburgring, Sachsenring and Hockenheim in Germany, with mid-season trips to the Red Bull Ring in Austria and Zandvoort in The Netherlands.
For more championship details, live timing and live streaming throughout the season visit https://www.adac-gt-masters.de/uk/
2017 ADAC GT Masters Calendar
Rds1&2 Oschersleben, Germany – 29/30 April
Rds3&4 Lausitzring, Germany – 20/21 May
Rds5&6 Red Bull Ring, Austria – 10/11 June
Rds7&8 Zandvoort, The Netherlands – 22/23 July
Rd9&10 Nurburgring, Germany – 5/6 August
Rds11&12 Sachsenring, Germany – 16/17 September
Rds13&14 Hockenheim, Germany – 23/24 September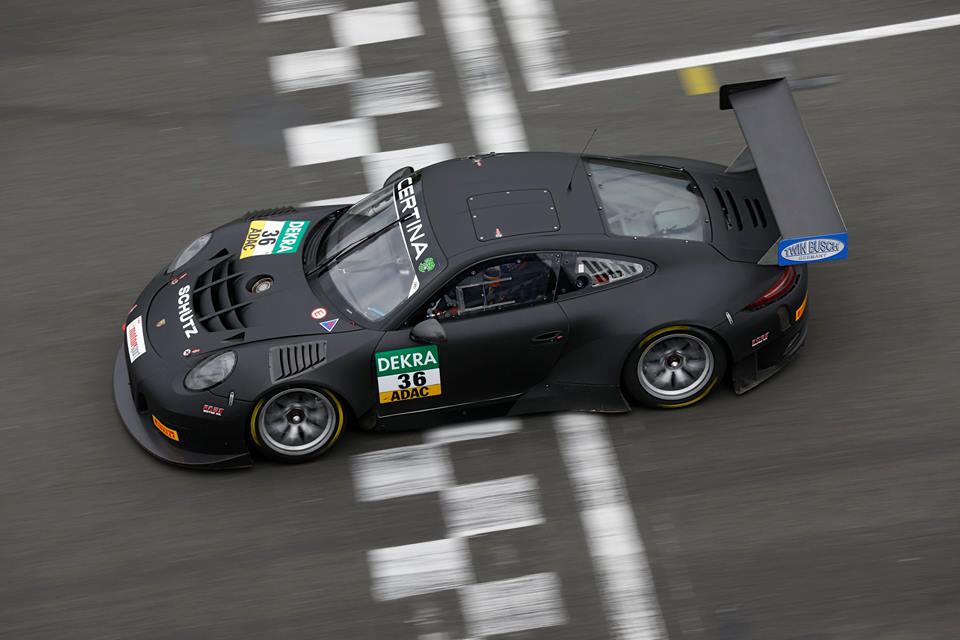 ---
Recent Posts